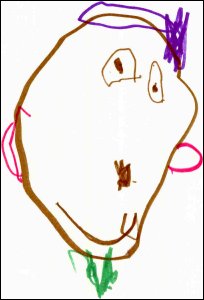 In summation:
Any one man's (or woman's) cancer is another man's cancer insofar as all suffering is universal and in a way-- a very
real
way-- conclusion infers only finality; the end of something as profound as the reality contained therein. The internal strife of man/woman deserves more consideration: dualism, universality and the like make for a comparative idealogy rather than an atomistic one thus making the understanding of individuality an impossibility. Moreover, the height of individual clarity can define a group, but the reverse implies groupthink as a controlling entity. The result is damning, and self-improvement therein impossible. If finality is the desired result, a deceased man knows more than one devoured by groupthink; ravaged by the mentality of comparative value.
MOVE OVER WE ALL HAVE NO SPACE AND NOW FOR MY FINAL ACT NPR IS HERE EVERYBODY DIES.
And so forth and so on, and in the gradest and vaguest sense of the word, I have some to understand that everyone matters so long as they just keep talking. God, how they will talk, but their mouths remain scarred; their lips cracked and bleeding onto their battered, raw tounges.
EEEEEEEEEEEEEEEEEEEEEEEEEEEEEEOOOOOOOOOOOOOOOOOOOOOORRRRRRRRRRRRRRRRRRRRRRUUUUUUUUUUUUUUUUUUUUMMMMMMMMMMMMMMMMMMMMMMZZZZZZZZZZZZEEEEEEEEEEEEEEEEEEEPPPPPPPPPPPPPPPPP.


wu tang > dice

OUT--