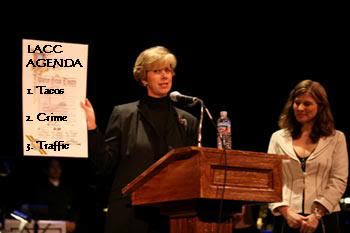 Tacos falling from the sky like hail crushing the locust skins clinging to the barrellesque oak trees surrounding us. God built these tacos with her rough hands, I tell you. The same hands that wrench our souls in times of sadness, apply her grips to our growls and grimaces, the Creator's hands crafted these tacos that pelted the lawn. Mexican cheeses laid scattershot over the yard. Stray cats licked the taco sauce off of their coats for days.
I was amazed. My mother clenched her vacuum whispering, "Lord Be" over and over. The shells split upon impact with anything-- the mailbox, my mobile basketball hoop and ground beef/chicken adorned our porch. My dog whined. My father called to say he was alright.
With my mother scared stiff, I wandered around the yard with a hamper catching dinner. I had no idea the carnage being caused on the roadways, police cruisers and SUVs overturned after slipping on lettuce covered in sour cream-- splayed about like black ice. Downtown was filthy. Imagine the buildings looking like my shirt, stained with guacamole and spicy black beans. The bigwigs like my dad would have a figurative and literal mess on their hands for the next few months, but all I saw was food being handed to me. No more canned ravioli when Mother was sick or "soup nights" with Jeanette the babysitter when my parents went out. I would have tacos for the rest of my life-- my own kids reaping the benefits of my hamper of opportunity.
It didn't matter that they would go bad. At that moment, I was an engine to ingenuity; a controlled moment of clarity for a world in fear of free eats. I was a solution to hunger within a means of scientific aberration. More than anything, I was gleeful in a time of supposed tragedy like an animal thankful to wallow in mud after a vicious storm. The trees, dripping with foodstuffs, swayed lightly as the sun reemerged.